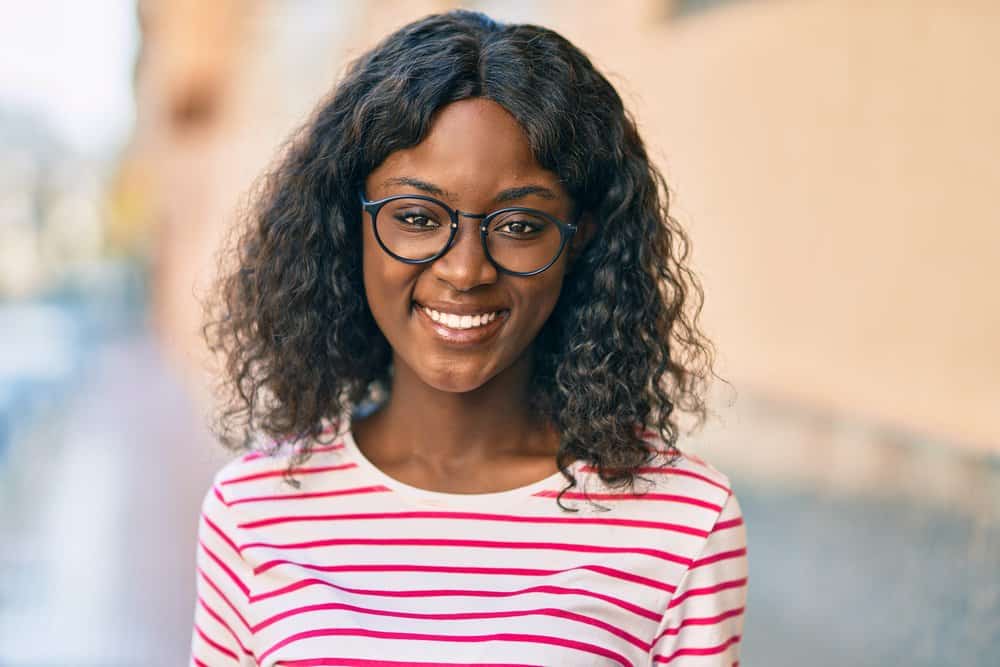 What density wig should I get? Before you take the plunge on a new purchase and risk being stuck with a wig that you hate, take a second to read this article! Today, we're going to explain everything you've ever wanted to know about wig densities.
We'll break down what wig density means and walk you through how to decide which particular hair density is best suited to you. So sit back, get comfortable, and get ready to become a wig-density expert!
What Is Wig Density?
For those who aren't familiar with the term, wig density is a unit of measurement that denotes how thick or full a wig is. The higher the density is, the more hairs the wig has (i.e., hair thickness).
The density of the wig plays a major role in how a wig looks, feels, and can even affect your styling options. For example, the wefts will be more visible on lower-density wigs. That means you won't be able to wear certain styles or pull the hair up.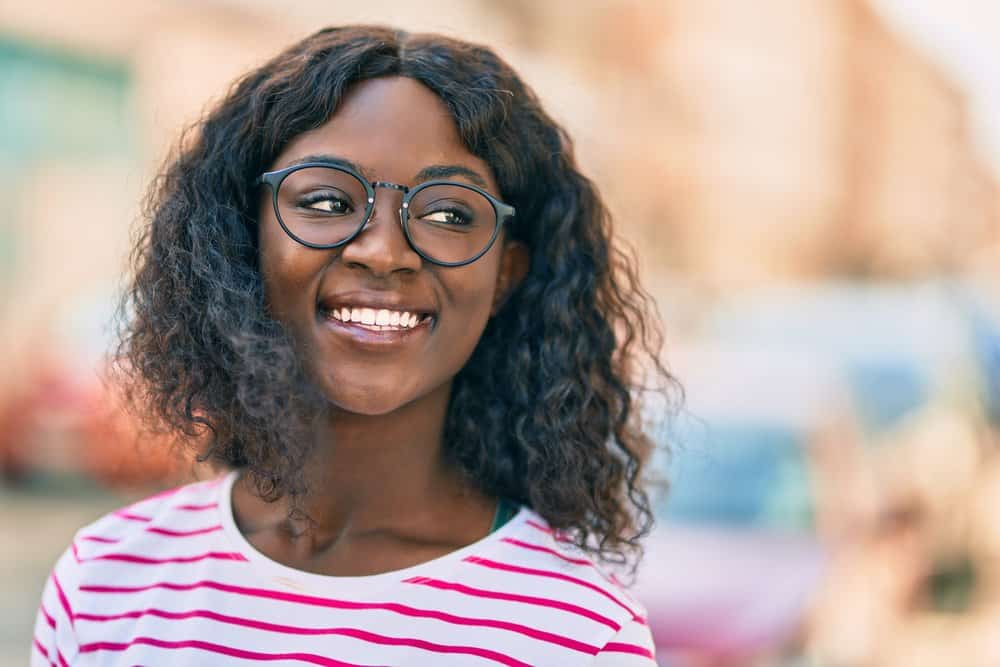 What Density Wig Should I Get?
Most wig retailers offer a selection of different wig densities in an effort to meet everyone's needs. In this section, we'll walk you through the most common wig densities and explain their benefits and drawbacks. 
The ideal wig density depends on various factors, including natural hair density, lifestyle, texture, and age. Here's a wig density chart that will help you choose the right wig density for your needs:
| | | | |
| --- | --- | --- | --- |
| Wig Density | Density Percentage | Benefits | Drawbacks |
| Extra Light-Density | 60% – 90% | Natural look, suitable for elderly or thin hair | Limited styles, not suitable for all |
| Low-Density | 100% – 110% | Lightweight, realistic for fine or thin hair | Less volume, fewer styling options |
| Medium-Density | 120% – 150% | Natural look, versatile, more styling options | Slightly heavier, may be challenging for beginners |
| High-Density | 160% – 250% | Fullness, volume, glam look, many styling options | Slightly heavier may be challenging for beginners |
In the following section, we will delve deeper into these wig densities, providing more detail to help you make an informed decision.
We'll kick things off with extra light-density wigs. These units have the fewest strands and are usually only suitable for elderly wig-wearers or people with extremely thin hair.
Typically, extra light-density hair is reserved for wig hairlines, where our natural hair is the thinnest. That way, the wig has a natural look and won't appear too wig-like.
Low-Density Wigs: 100% – 110%
The second lowest classification of wig densities is low-density wigs. These wigs are extremely lightweight and closely mirror the density of natural human hair.
While anyone can wear a low-density wig, they'll give you the most realistic-looking results if your hair is naturally fine or thin.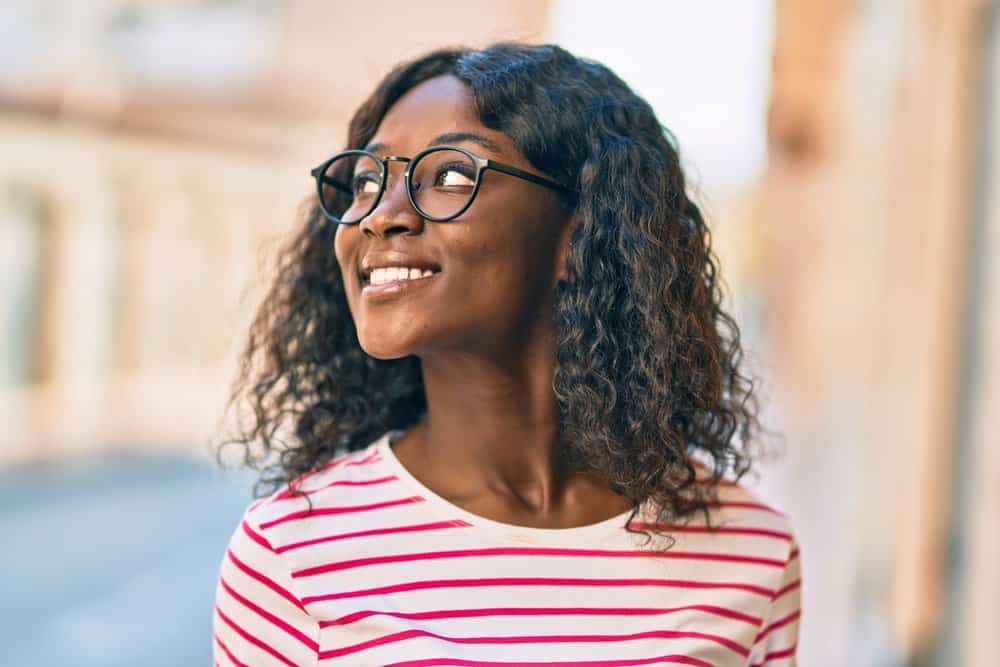 Medium Density Wigs: 120% – 150%
Medium-density wigs are more full and voluminous than low-density wigs but still look natural. They give you more styling options than both low and high-density wigs and are an excellent middle ground between the two.
Medium-density wigs can be a bit heavy for beginners, although they more than make up for it with plenty of bounce, movement, and versatility.
High-Density Wigs: 160% – 250%
High-density wigs give you the most fullness and volume and are perfect for when you want to feel a bit more glam. Due to the number of hair fibers, they can be heavier and less breathable than lower-density wigs. And although high-density wigs will give you a ton of styling options, they can be more challenging to manage.
What Is the Best Density for Wigs?
One reason wigs come in so many options is that everyone's needs are different. While high-density wigs are great for some, they can easily overwhelm others. However, most people find that medium-density wigs are the most beginner friendly.
Medium-density wigs give you the benefits of both high and low-density wigs without any of the downsides. 130 to 150% density wigs, in particular, tend to be the right combination of natural, versatile, and beginner-friendly.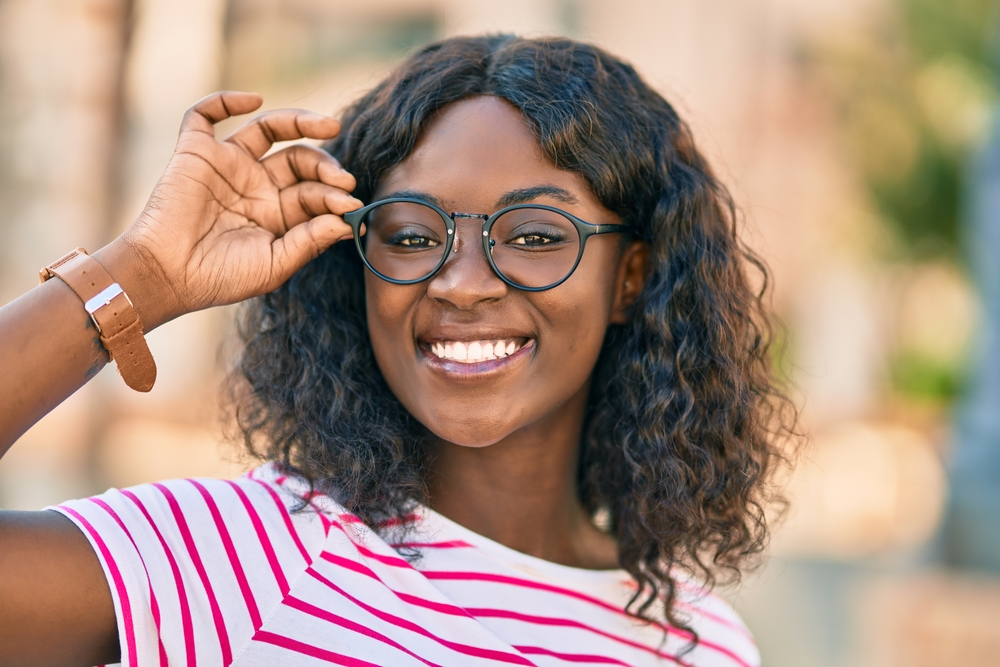 How to Choose the Right Wig Density
Looking for a bit more help in deciding which wig density to buy? In this section, we'll take a closer look at how different factors determine which density is right for you.
Consider your lifestyle – Although it's easy to overlook, your lifestyle can have a dramatic effect on which wig density is right for you. High-density wigs are heavier and less breathable, so they aren't always suitable for super-active people. But if you go out often and want your hair to have a little extra drama, a high-density wig will help you turn heads.
Think about the texture – Hair texture can play a significant role in which wig density you should choose. Higher densities look best on long and straight wigs since they already fall on the thinner side. On the other hand, textured hair tends to look fuller than it actually is and requires more maintenance. So if you're looking to buy a curly or wavy wig, opt for one that's lower density.
Your natural hair density – One of the best ways to make your wig look realistic is to match it to your natural hair. So if your hair is on the fine, thin side, opt for medium or low-density wigs. But if your hair is naturally full and thick, higher-density wigs will look more natural.
Pick a density that flatters your age – As we get older, our hair naturally starts to thin out. So if you're older, choose a wig with a lower density. In addition to looking more natural, lower-density wigs are easier to manage and don't require much manipulation to style.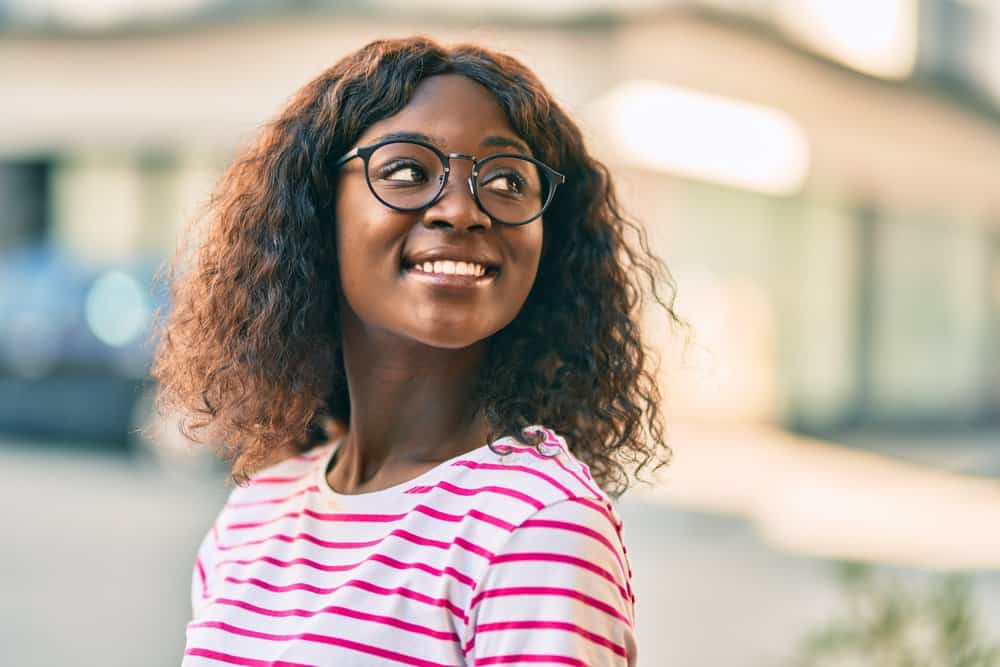 How to Maintain Your Wig's Density Over Time
Whether you buy a low, medium, or high-density wig, proper care is essential to maintain that density. The time you take to care for your wig will be reflected in how your unit looks, feels, and lasts. So in this section, we'll walk you through everything you need to give your wig the TLC it deserves.
Be Gentle with the Fibers
Unlike your natural hair, wig fibers don't grow back. So when caring for and styling your wig, be careful to avoid hair loss and breakage. Whenever possible, comb your wig with a wide-tooth comb, and always detangle your wig before you style it.
You should also avoid heat styling whenever possible and, instead, opt for more gentle styling methods like roller sets, braid outs, and sock curls.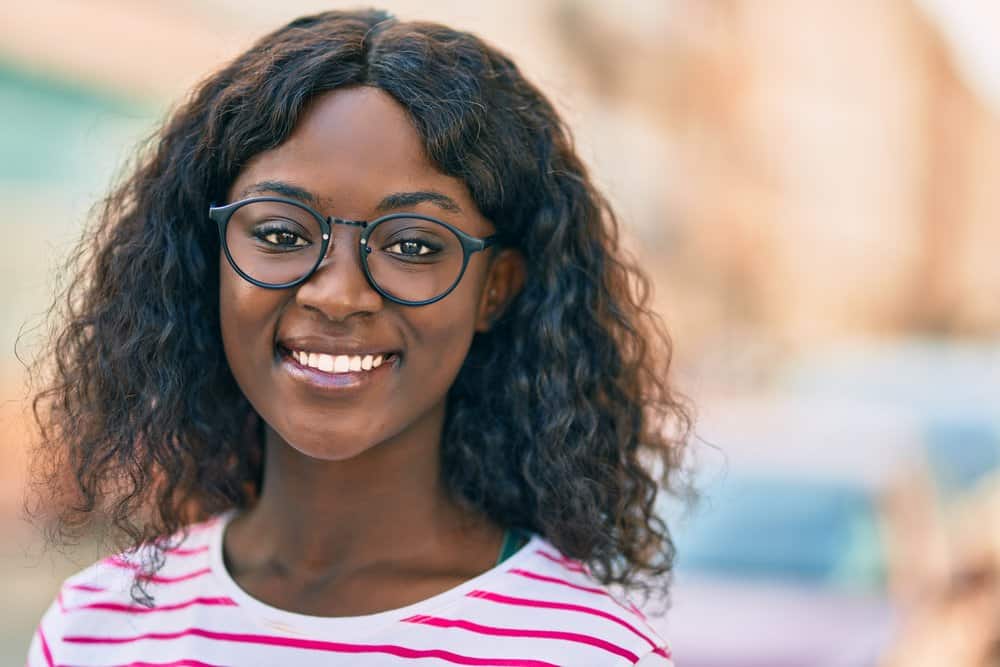 Cleanse Your Wig the Right Way
Washing and drying your wig is essential for your health, as well as the health of your unit. Incorrectly washing your wig will ruin your unit and put your natural hair at risk.
Unwashed wigs are the perfect breeding ground for fungus and bacteria and can exacerbate pre-existing scalp issues. So after every seven to ten wears, add some shampoo to a bowl of cool water, and let your wig soak for around 20 minutes.
Then, rinse well and follow up with a wig-safe conditioner. Gently detangle the unit from the ends up before rinsing well with cool water.
Be careful not to rub, twist, or agitate the wig while wet, or it may lead to breakage and hair loss. Once your wig is clean, place it on a wig stand and allow it to air dry overnight.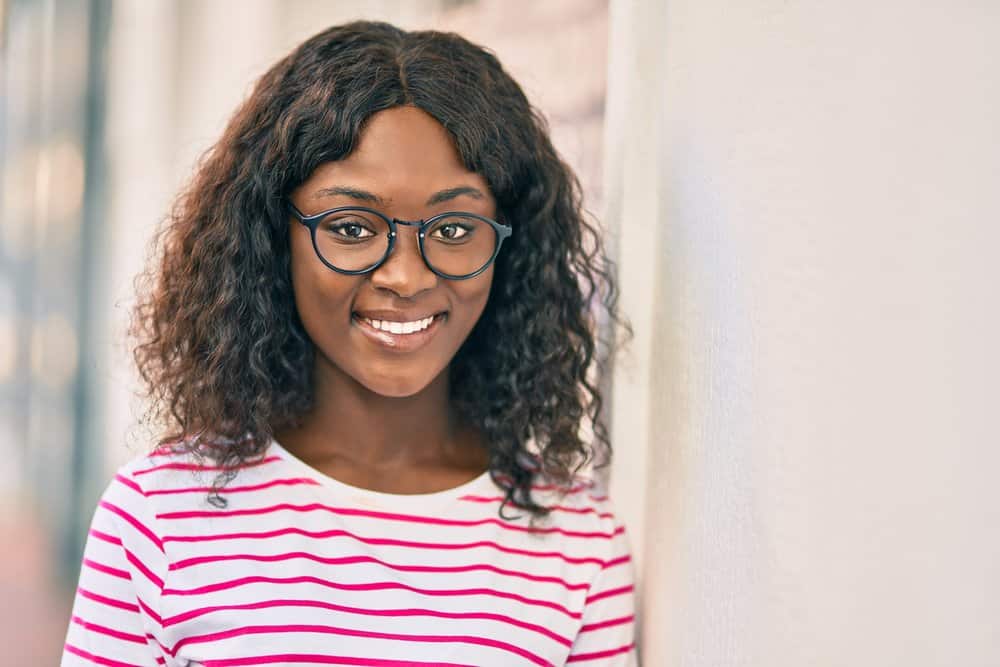 Use the Right Products
When it comes to caring for your wigs, the products you use can be incredibly helpful. Products that contain harsh ingredients, like sulfates, alcohols, and parabens, can damage your wig fibers and cause breakage.
They can also lead to increased knots and tangles that ruin your 'do and make styling your wig a nightmare. So make sure that you're using the right products for your wig.
Though many regular products are acceptable for human hair wigs, synthetic fibers have completely different needs. So, if your wig is synthetic, invest in synthetic wig haircare products.
Now that you've learned a little more about wig density, you should feel well-equipped to find the right one for you. As a reminder, stick with wig densities that are on the lower end of the spectrum for a softer, more natural look.
If you're after big, bold hair with plenty of personality, opt for wigs with higher hair densities. We hope the information we've gone over today has been helpful to you, and we wish you the best with your hair!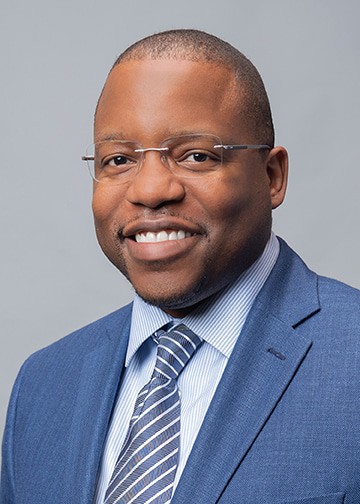 Kenneth Byrd holds a BS in Accounting and Management Information Systems and an MBA from the University of Alabama at Birmingham. With over 15 years of experience, Kenneth has been dedicated to hair care since 2008, when he co-founded Curl Centric® and Natural Hair Box alongside his wife. As a team, they promote healthy hair care practices through their comprehensive platform, Curl Centric. Curl Centric is a website operated by a husband and wife team that encourages healthy hair care. At Curl Centric, we aim to help our readers take control of their hair care journey and make good decisions about products, hairstyles, and maintenance techniques. We also have strict editorial integrity; here's an explanation of our editorial guidelines and how we make money.