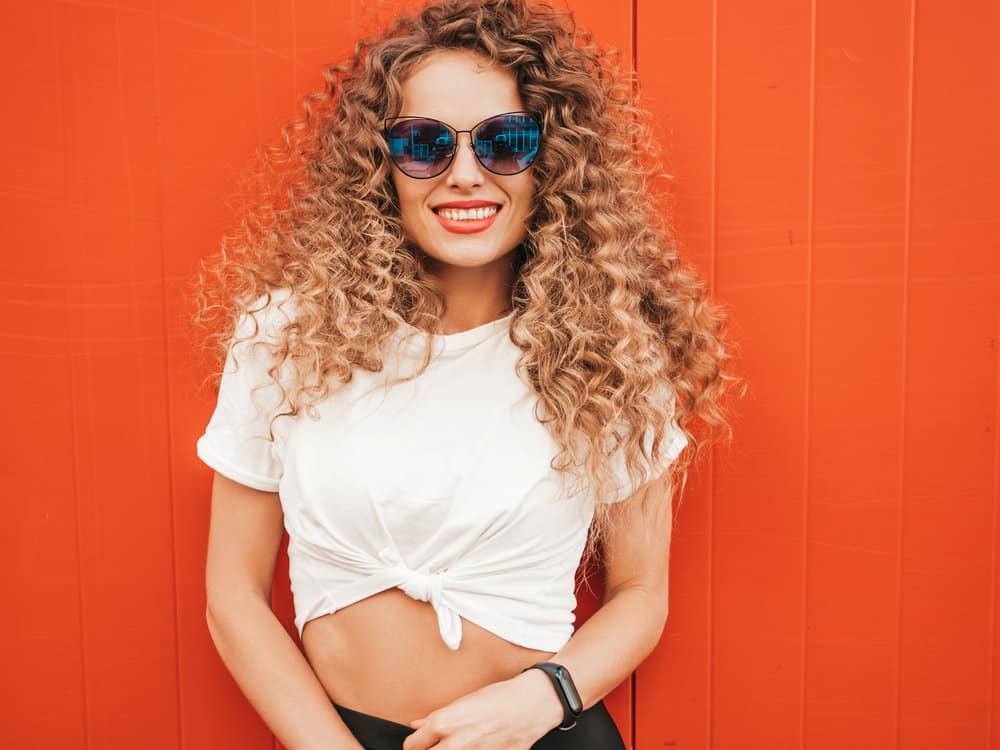 Going blonde? There are loads of shades out there to choose from – warm golden blonde, beige blonde, icy platinum blonde, and more.
To achieve a specific blonde shade, one thing will be true in virtually every case – you need a toner, and Wella T15 is one of the most popular blonde toner shades you'll come across.
If you're wondering whether it's the right toner for you, this is the place to be.
In this article, we'll tell you all about Wella T15 before and after expectations. We'll share how your hair should look before using this Wella toner, what you can expect after using it, and much more. Let's get right into it!
What Is Wella T15?
Starting with the basics, Wella T15 is a permanent hair toner designed for two main purposes: (1) to get rid of brassy yellow tones that appear when lightening the hair and (2) to give the hair a new hue.
In the case of T15, the new hue will be a pale beige blonde. It's a nice, cool-toned shade that meshes well with skin tones that are either neutral or warm. At the same time, the shade isn't too cool for someone with a cooler skin tone.
Being that the toner is permanent and meant to penetrate the hair shaft, you'll need to use a developer in order to activate it. Wella recommends using a 10 or 20-volume developer.
You can use one from the Wella brand – doing so will yield the most predictable results. But if you'd rather not use a Wella brand toner, you can use a developer from another brand – just make sure the strength is volume 10 or 20.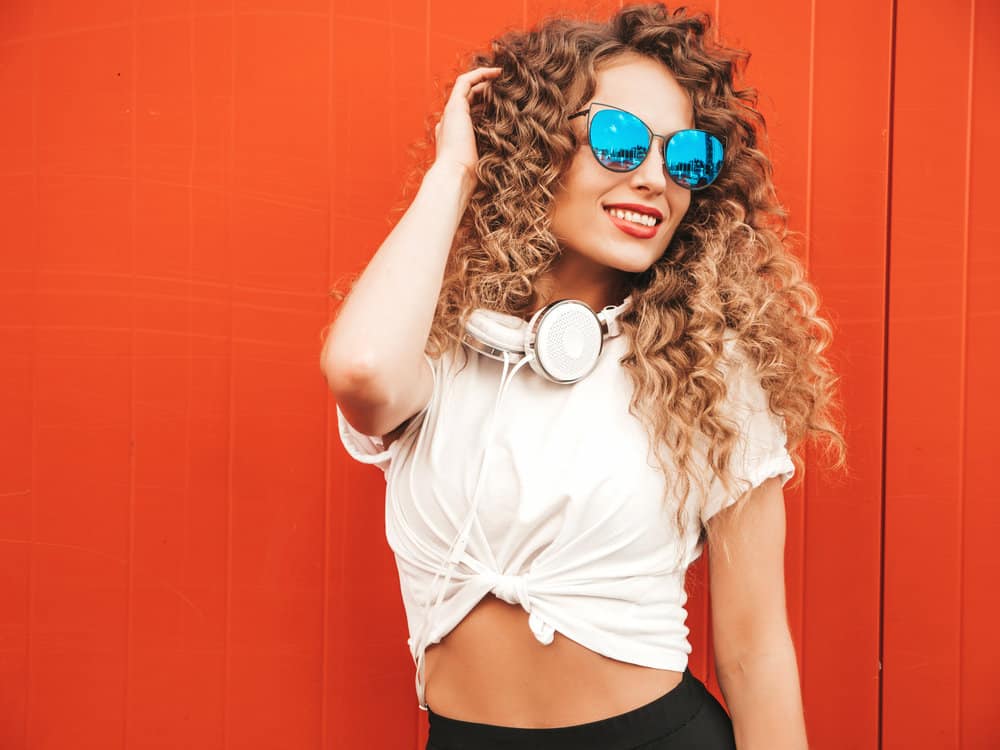 How Your Hair Should Look Before Using Wella T15
For Wella toners, you'll need to lighten your hair one shade lighter than the shade you'd like to achieve. So, before using Wella T15, ideally, your hair will be level 8 or higher. If your hair isn't light enough, you won't get the results you see on the box. To get your hair to level 8, of course, you'll have to bleach your hair.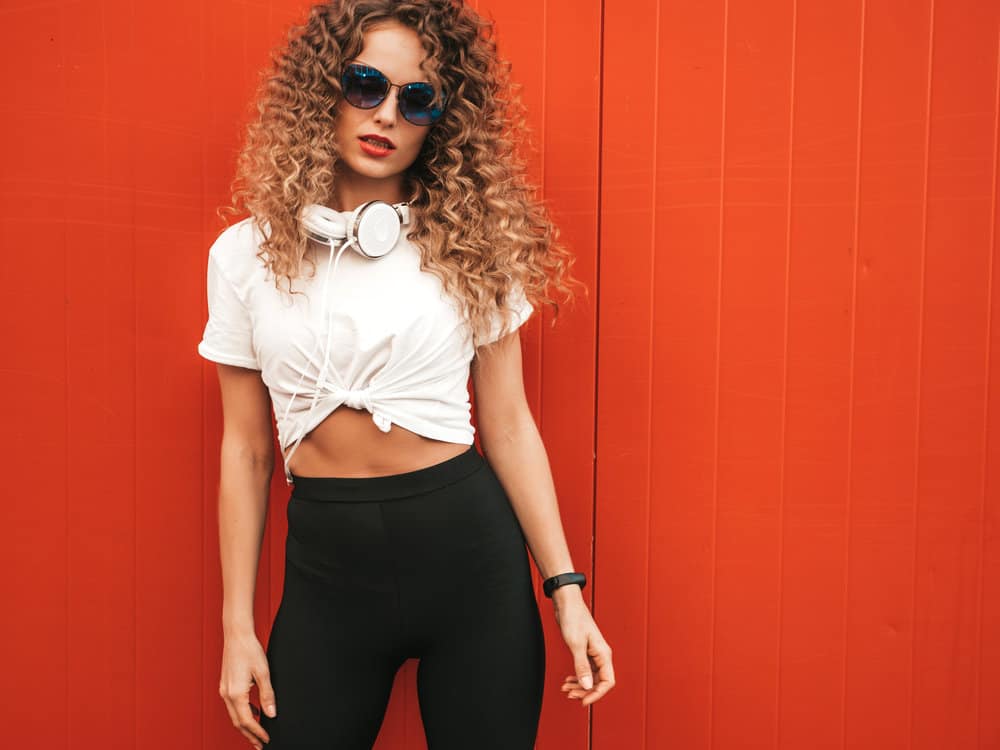 If you're confident enough to take on the bleaching process at home, follow the below instructions to get the best results:
Ensure that your hair is free of any product residue. If you don't have any obvious residue, you don't have to wash your hair. If you do, wash your hair with a clarifying shampoo and then wait at least 48 hours to bleach your hair.
Mix your bleach powder and developer in a bowl according to the instructions on the box. In most cases, you'll be instructed to mix 1 part bleach with 2 parts developer. You can use either a 10 or 20-volume developer. The 20-volume developer will lift your hair more shades and do it in less time, but it could do more damage to your hair.
Apply the mixture generously to your hair in small sections, focusing on the mid-lengths and ends, and then going back to apply the bleach to the roots.
Leave the bleach on for 30-45 minutes or until you achieve your desired level of lightness – level 8. Every 5 minutes or so, you can check the progress by wiping the bleach away from a tiny section of hair. If you haven't reached level 8 yet, put more bleach on your hair and continue to let the hair process. But do not leave the bleach on for more than 45 minutes.
Once you've reached a lightness level of 8, rinse your hair thoroughly and then shampoo your hair to remove any bleach residue.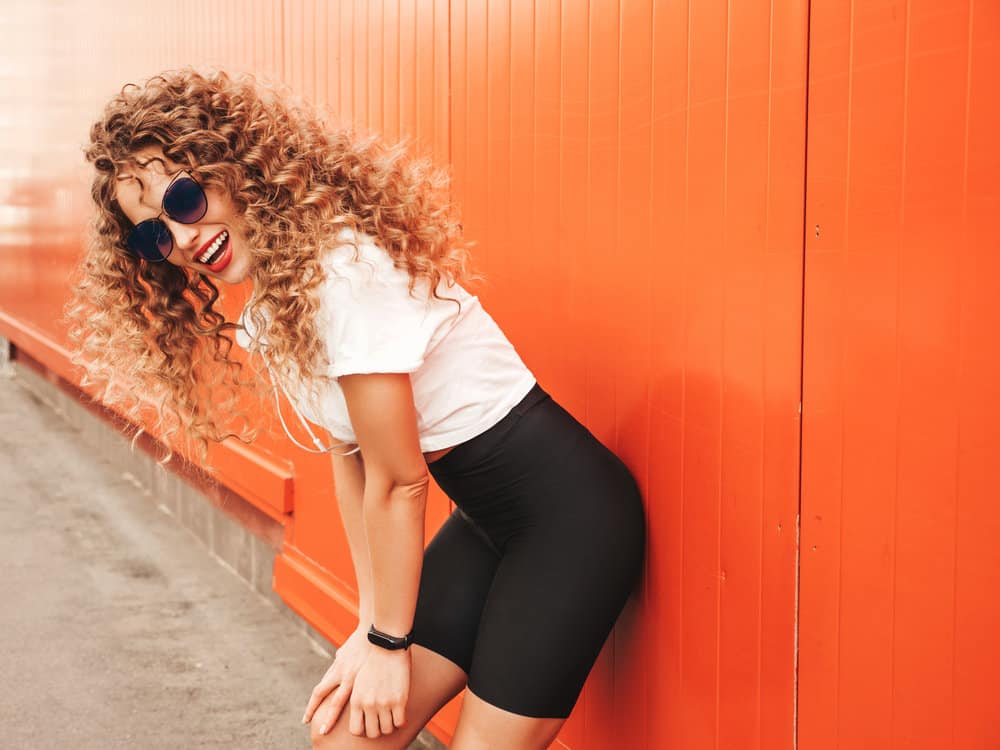 What Your Hair May Look Like After Bleaching and Before Toning
After bleaching your hair, chances are you'll end up with a yellowish-blonde shade. This happens when the natural pigment in your hair (the melanin) is removed. What you're left with are the underlying red-to-yellow pigments.
These give off the brassiness we hate.
If you do succeed in lifting your hair to level 8, it'll look like the inside of a banana. This is what you want. In cases where you see orange undertones peeking through rather than pale yellow ones, you haven't lightened your hair enough.
Wella T15 isn't formulated to eliminate orange tones.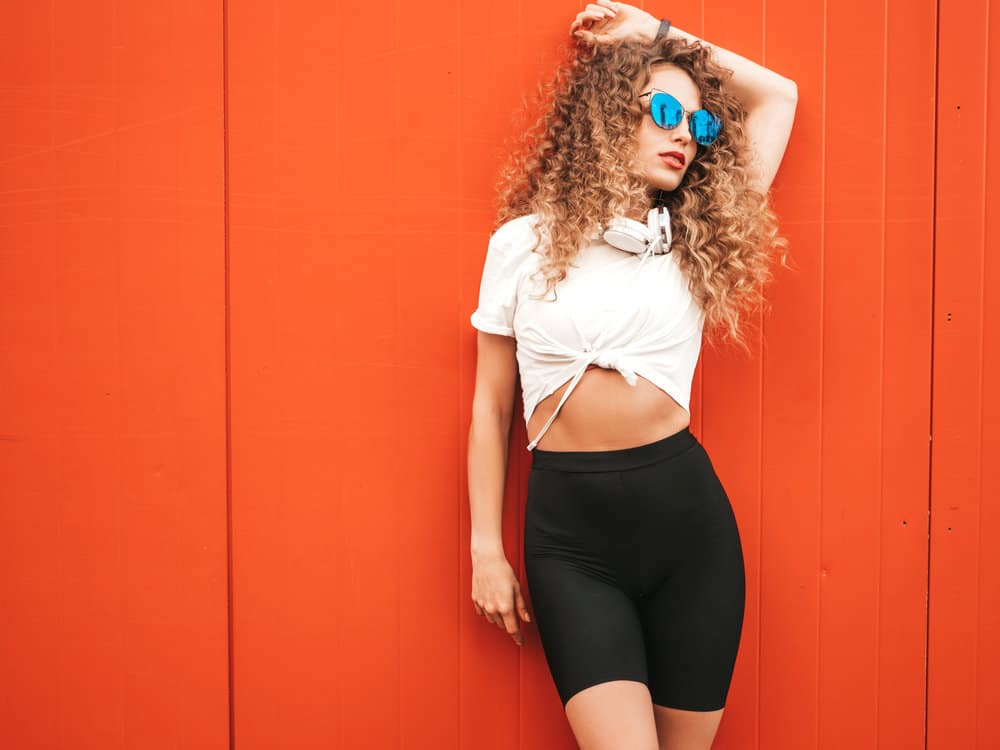 What Your Hair Will Look Like After Using Wella T15 Toner
Now, let's get into how your hair will look after using Wella T15 toner. Your results will largely depend on the condition of your hair beforehand and how well you're able to follow the directions on the toner.
For those who are able to lighten their hair to level 8, they can expect their hair to look like a cool, pale blonde shade. This is the ideal scenario.
Wella T15 Before and After Results
This video shows the before and after results of a black woman using Wella Color Charm T15.
You can also take a look at this video where a woman with brunette hair uses Wella T15 toner on bleached hair, creating beautiful blonde hair.
What If Your Hair Is Orange?
All over the internet, you'll see people with bright orange hair trying to use blonde Wella toners like T18, T35, and of course, T15. If your hair is darker than the shade of the toner, you won't notice much of a change in your hair. So, your hair will likely still be brassy, and it definitely won't turn out blonde.
What if You Leave the Toner On Too Long?
If you leave the toner on too long or use a developer that is too strong, you may end up with a wonky grey or purple shade. Toners are only supposed to be in contact with the hair for a short amount of time.
Any longer than the recommended amount, and you risk overtoning your hair. Granted, the grey or purple cast won't be permanent, but it'll take a few days to a few weeks to fade out.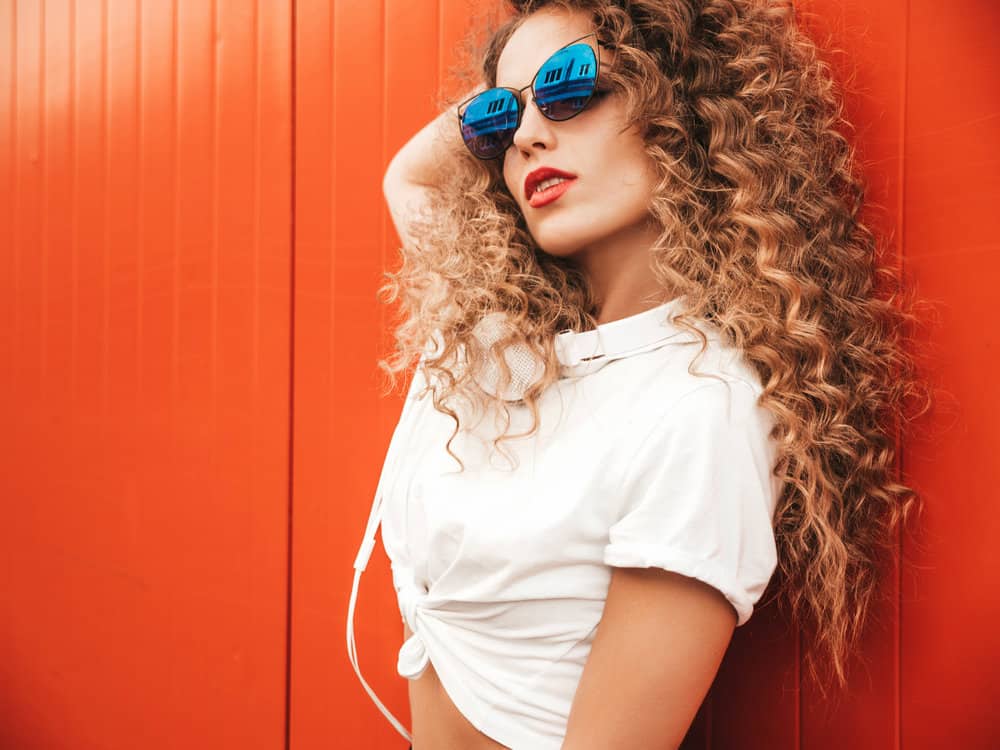 How to Get the Best Results with Wella T15 Toner
Using Wella T15 can be a great way to get that pale blonde look you've been dreaming of – but only if you follow the directions closely. There are instructions on Wella toners, but we'll include a thorough description of the process below.
Bleach or otherwise lift your natural hair to at least a level 8.
Mix the toner in a bowl according to the instructions on the box. For Wella toners, you'll usually be instructed to mix 1 part toner with 2 parts 10 or 20 volume developer.
Begin applying the toner to your hair wherever it needs the most toning – wherever your hair is the most brassy. Cover all the rest of your hair after you've taken care of the brassiest parts. Ensure that all of your hair is covered.
Allow the toner to sit for up to 30 minutes. You may not need to leave the toner on for the entire 30 minutes. Keep an eye on your hair while the toner processes, checking every few minutes. All you need to do to check your progress is to wipe the toner off of a small section of hair and take a good look at the hair.
When your hair is the shade you want, rinse the toner out thoroughly with lukewarm water until the water runs clear.
Deep condition your hair afterward; your hair has been through a lot and can use some nourishment.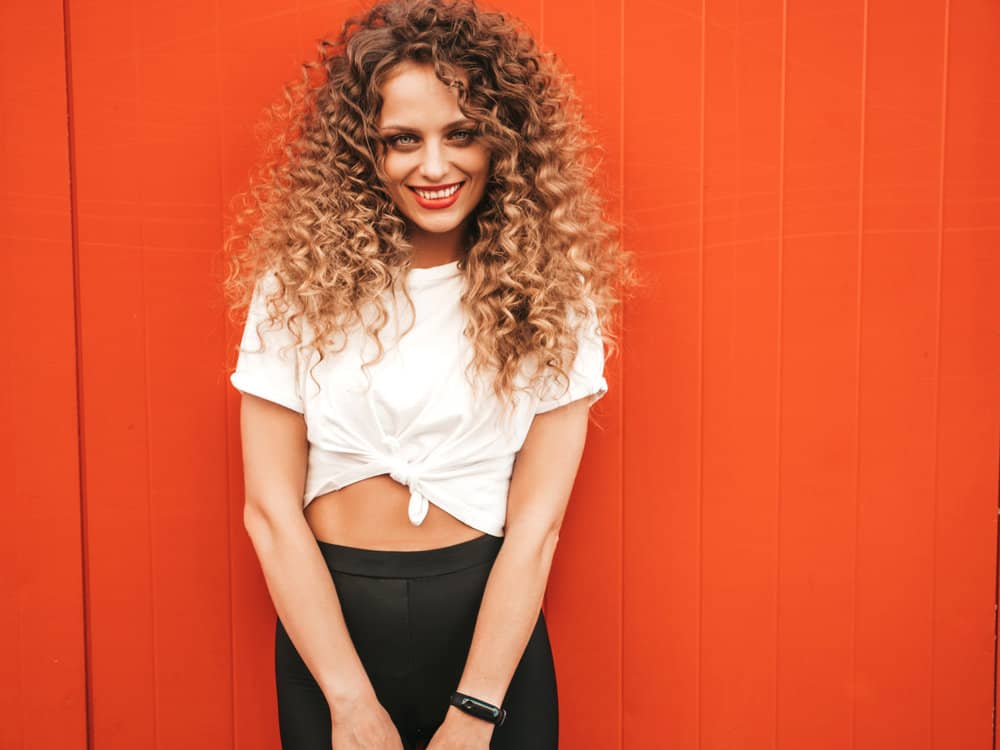 How Long Does Wella T15 Last?
After having achieved your pale beige-blonde hue, you may wonder how long you'll be able to enjoy your new shade. Wella T15 lasts for about 6 weeks. It may last a little longer if you're using sulfate-free shampoo and not washing your hair too often.
As you get closer to the 6 weeks, you'll notice your blonde hue fading and the brassiness coming back. Then, you'll do the whole toning process again if you want to keep your gorgeous blonde hair.
So, there you have it – everything you need to know about Wella T15 toner – the before and the after. We hope you found this guide helpful! Good luck!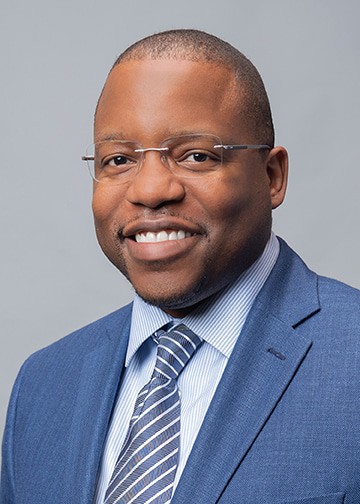 Kenneth Byrd holds a BS in Accounting and Management Information Systems and an MBA from the University of Alabama at Birmingham. With over 15 years of experience, Kenneth has been dedicated to hair care since 2008, when he co-founded Curl Centric® and Natural Hair Box alongside his wife. As a team, they promote healthy hair care practices through their comprehensive platform, Curl Centric. Curl Centric is a website operated by a husband and wife team that encourages healthy hair care. At Curl Centric, we aim to help our readers take control of their hair care journey and make good decisions about products, hairstyles, and maintenance techniques. We also have strict editorial integrity; here's an explanation of our editorial guidelines and how we make money.