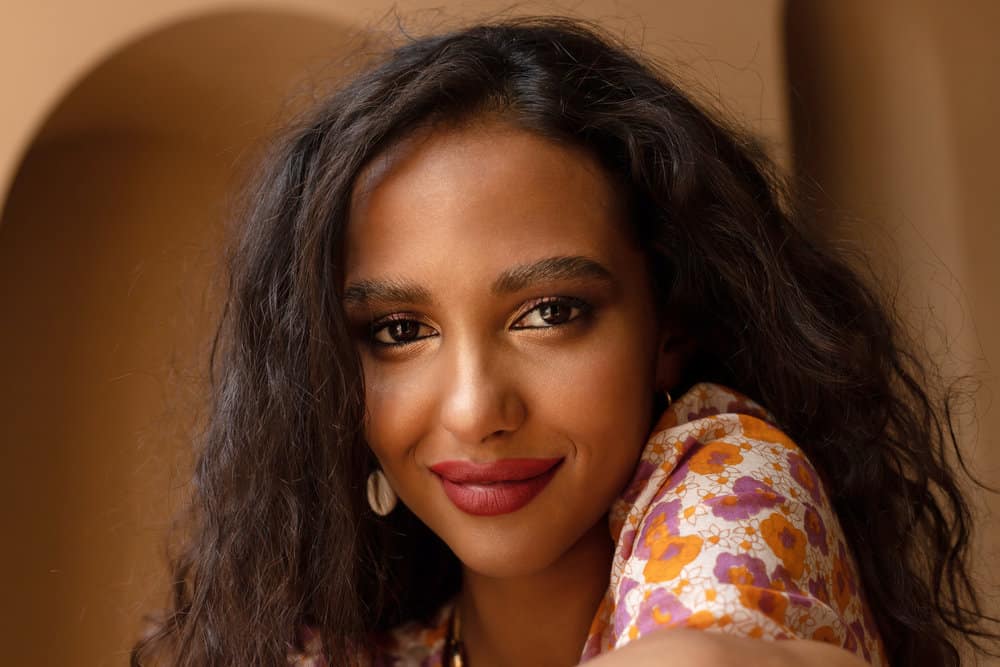 Hair growth remedies and secrets abound on the internet, but few are effective. That's why an increasing number of people are looking to ancient remedies to attain healthy hair and reach their hair length goals.
If you've ever heard of Ayurvedic hair care, it was probably in the form of a list of tips or bite-sized information that doesn't quite give you the full picture. In this article, we'll tell you all you need to know about Ayurvedic hair growth (sometimes called Ayurveda hair growth), and we won't leave anything out! Let's get right into it!
What's Ayurvedic Hair Care?
Ayurvedic hair care is based on what's called the "ancient Indian medical system," or Ayurveda. This system prioritizes natural healthcare remedies and is still relevant to the Indian population today.
These remedies include lifestyle changes, herbs, oils, special haircare techniques, and more. If you want to experience the benefits of Ayurveda, you will have to become knowledgeable in the foundations of the discipline.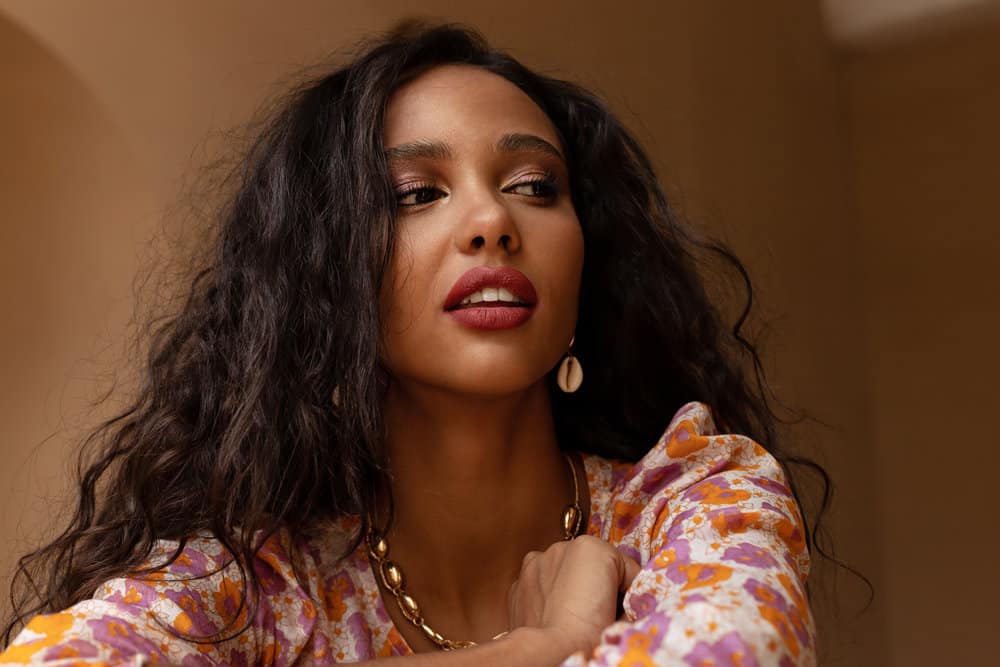 Get to Know Your Hair Type Through Your Ayurvedic Dosha
Now that you understand the origins of Ayurveda and have a general idea of what it focuses on, let's get into what a hair growth routine based on Ayurveda looks like and whether it works.
According to Ayurvedic texts, there are three main doshas, or constitutions, of the body. Each of these doshas gives way to different hair and body attributes. Since our focus is hair today, we'll focus on the three doshas and their effect on the hair. The three doshas are vata, pitta, and kapha. 
Here's a little bit about each of them:
Vata
Vata people generally have a hair type that is considered to be rough, suffering primarily from dryness. This is thought to be because Vata people have a high concentration of ether and air in their bodies.
Dryness isn't the only thing that Vata people battle with; their hair is also high porosity.
This means that it's able to absorb moisture and nutrients without a problem, but it also releases it quickly. This is another reason behind the dryness.
Whenever the Vata dosha is thrown out of whack, it could lead to the following hair problems:
Itchy scalp
Oily scalp
Slow hair growth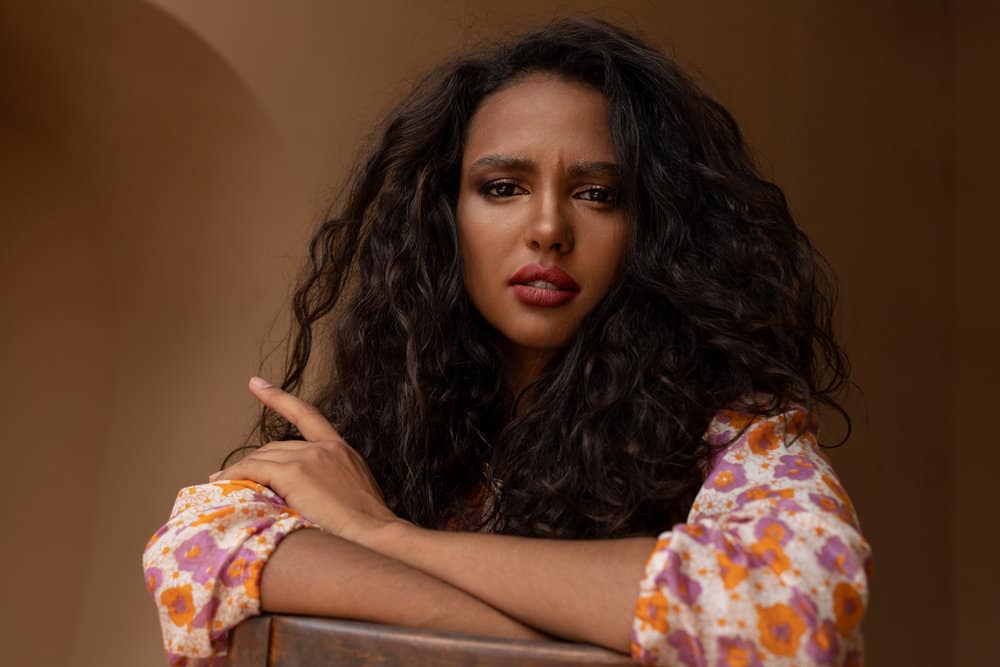 Pitta
Pitta people usually have hair that is predominantly silky and smooth. Why? Because those with the pitta dosha have either fire and air or fire and water in their body.
The interesting thing about pitta people's hair is that it doesn't take in topically applied nutrients very well. When the pitta dosha is imbalanced, the following could happen to the hair:
Hair dryness
Hair oiliness
Diminished hair growth
Hair loss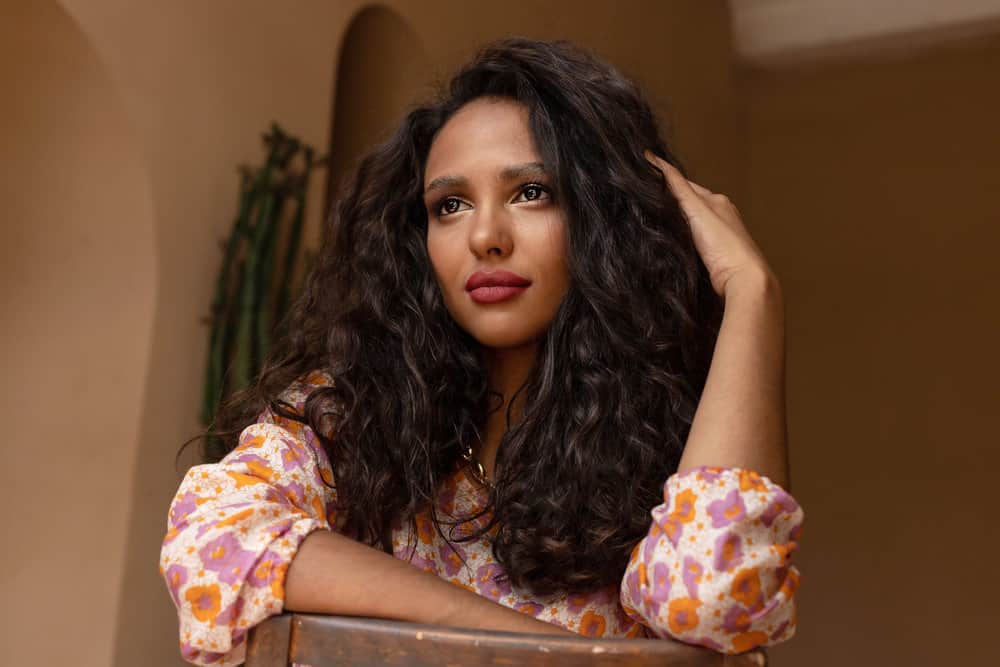 Kapha
People with the Kapha dosha have a higher concentration of water and earth energy. They have hair that's shiny, hydrated, and lustrous. The hair may also take on a coarser texture and an obvious curl pattern.
People with this hair type don't usually experience hair loss, according to Ayurveda. But due to the texture of the hair, it may seem like the hair isn't growing as fast as straighter hair types.
If the Kapha dosha gets out of balance, the result may be:
Brittle hair
Thinning hair 
Hair breakage
The Main Principles of Ayurvedic Hair Growth
For dedicated followers of Ayurvedic hair care, it's important to find your hair type and follow the recommendations in the Ayurvedic texts to find out what you should do to support healthy hair growth.
But, since most people don't have the time or the wherewithal to study the texts from the ground up, use the following techniques as a guide: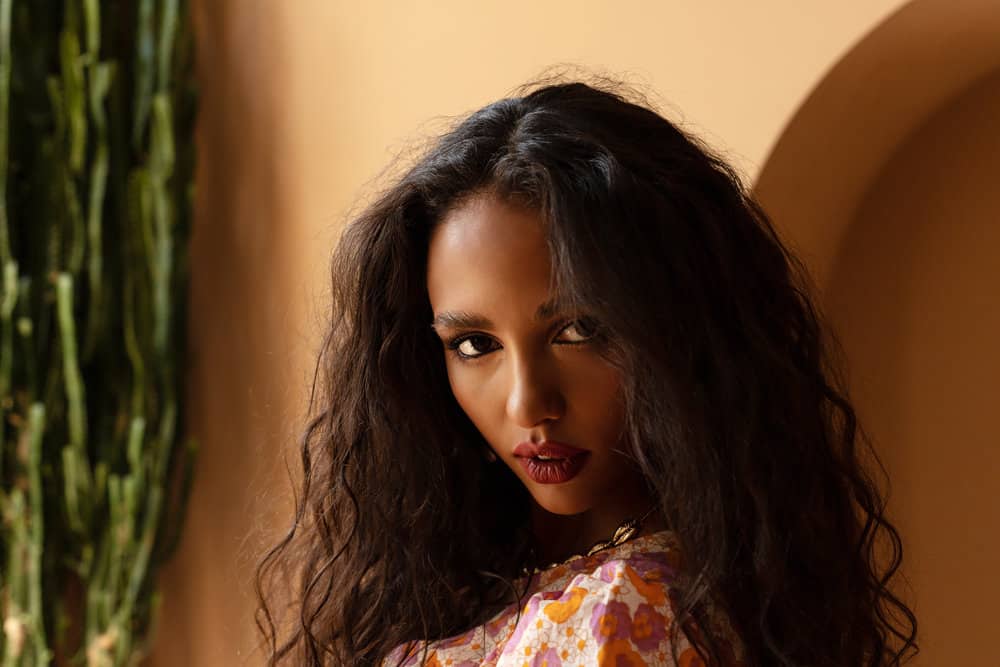 Be Mindful of Your Diet
Special diets are often thought to be a hindrance, but Ayurveda uses diet as a targeted tool to produce hair growth results. What you put inside your body has a substantial effect on how your body operates.
If you're deficient in certain vitamins, your body may respond by redirecting nutrients to your organs or certain body processes instead of your hair, skin, or nails. So, it's a good idea to try your best to consume a diet rich in vitamins and minerals.
Eat foods from a variety of food groups and avoid skipping meals. Avoiding deep-fried or otherwise unhealthy food items with empty calories is also a smart move.
The less unhealthy food you eat, the more room you'll have for nutrient-dense foods. Eating healthy is difficult for many, so if you happen to fall off the healthy-eating bandwagon, forgive yourself and jump right back on it.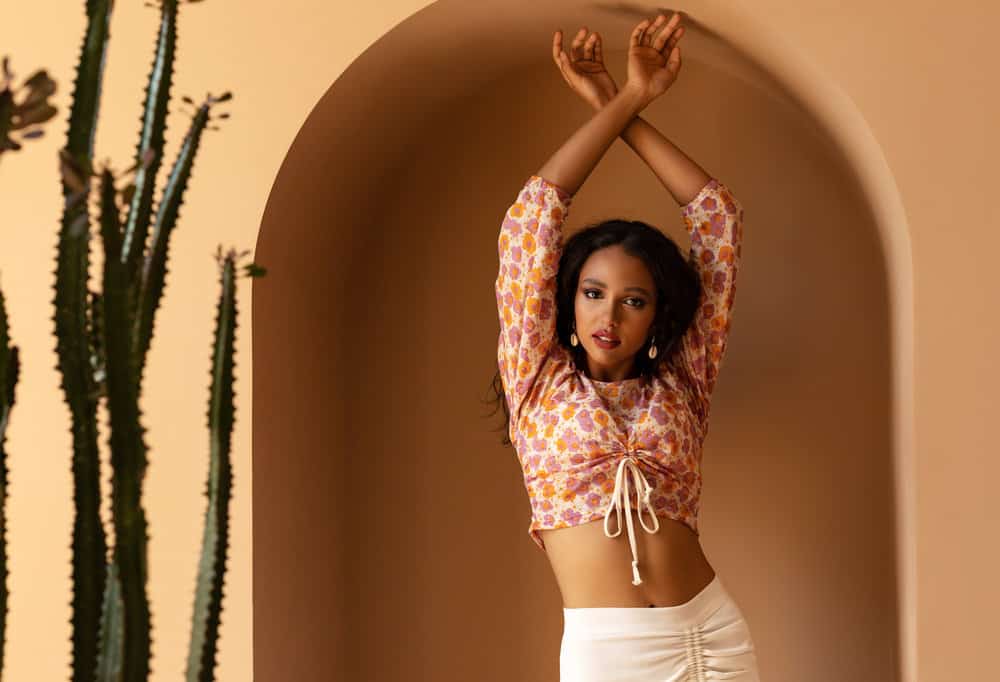 Keep Your Mind Healthy and Clear
Proponents of Ayurveda assert that the mind and body are interconnected. So, if your mental and emotional health is on the fritz, it could cause your dosha to fall out of balance, leading to negative hair consequences, like hair fall and hair loss. 
Take care of your mental health by seeking professional help as needed and taking mindful steps at home to support a healthy mind.
Here are a few things you can do to stay healthy mentally: 
Get enough sleep at night. Make sure that you're getting 7 to 8 hours of sleep per night. If ever you have trouble falling asleep, try limiting screen usage in the hours leading up to bedtime. 
Think about the good in your life. When things are going wrong, it's easy to think about the worse and tell yourself that it'll never get better. Instead of going into the abyss of despair, think about what's good in your life. You can keep your thoughts to yourself or write them down if that works better. 
Get at least a half hour of exercise per day. Exercise works wonders for your mental health. Not only will it make you healthier, but it will also make you feel better mentally. Don't let your exercise goals stress you out, though. There will be times when you can't get your 30 minutes of exercise in when you want to. Do 10 minutes of exercise here and there if you can. 
With your emotional and mental health under control, you're one step closer to keeping your dosha in balance and avoiding hair issues that could stall your hair growth.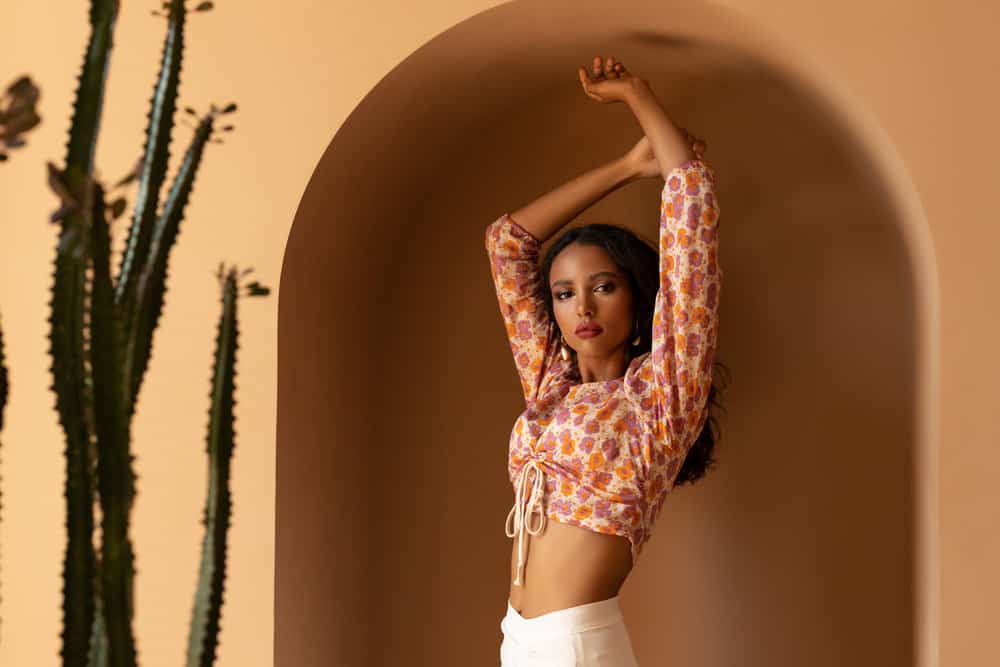 Regular Oiling
If you want to promote hair growth with Ayurvedic methods, break out your oil. According to Ayurvedic teachings, as well as mainstream thinking, oils are great for protecting and preserving the hair and scalp.
A huge part of growing your hair to new lengths is caring intently for the hair you already have, and moisturizing it with oils is a great way to do it. 
Oil According to Your Dosha
When choosing an oil for your oiling sessions, think about your dosha. Olive oil works well for Kaphas, coconut for pittas, and sesame oil for Vatas.
Just know that even if you fit into one of these categories, if the stated oil doesn't work for you, feel free to try another. Every head of hair is different.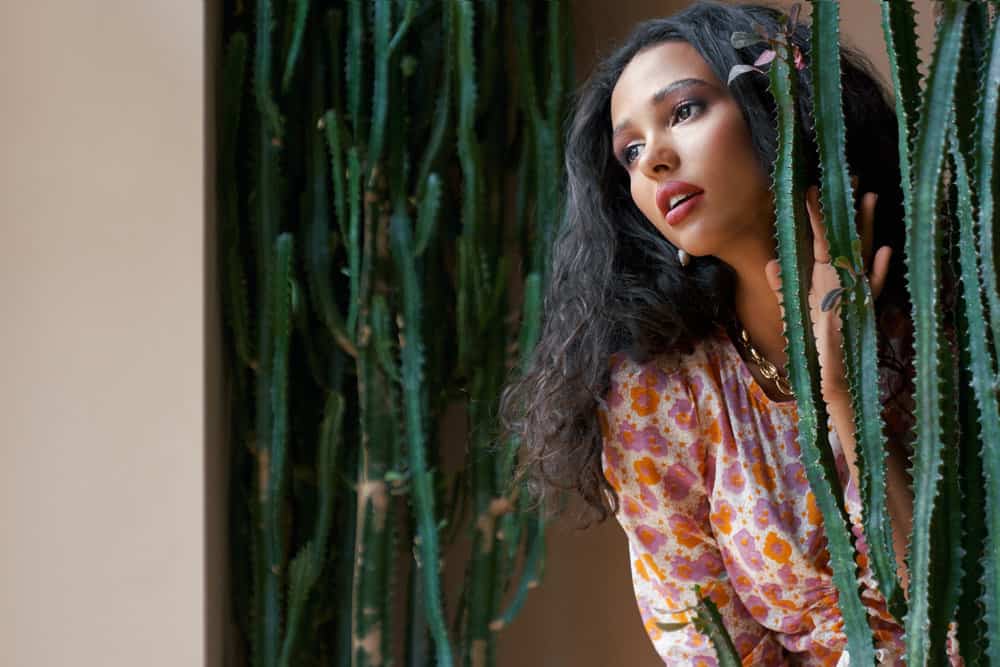 Massage Your Scalp with the Oil
It's one thing to slather oil all over your scalp, and it's another to massage the oil into the scalp to stimulate hair growth. When you massage your scalp, you enhance blood and nutrient circulation in your hair follicles.
That way, your hair follicles will have more of the nutrients they need to produce healthy hair at a normal rate – about 1/2 inch per month. 
Massaging your scalp is a little more complicated than you might think. To ensure that you get the most out of your massage sessions, take the following steps: 
Ensure that your scalp and hair are clean and free of buildup. You may need a clarifying shampoo to eliminate stubborn buildup from the hair. 
Dispense some oil into a microwave-safe bowl or a pot and heat it until it's warm. 
Take the oil off of the heat source and test its temperature on the inside of your wrist. 
Separate your hair into at least 4 sections. 
Apply the oil to your scalp a little at a time. You can use a comb to part your hair in many areas to access your entire scalp. 
Massage the oil into your scalp with your fingertips (not your nails). Ensure that you massage your entire head – it should take 5 to 10 minutes to do so. 
Know that scalp massaging is not an instant remedy for longer hair. It could take several months to see results after implementing daily scalp massage treatments.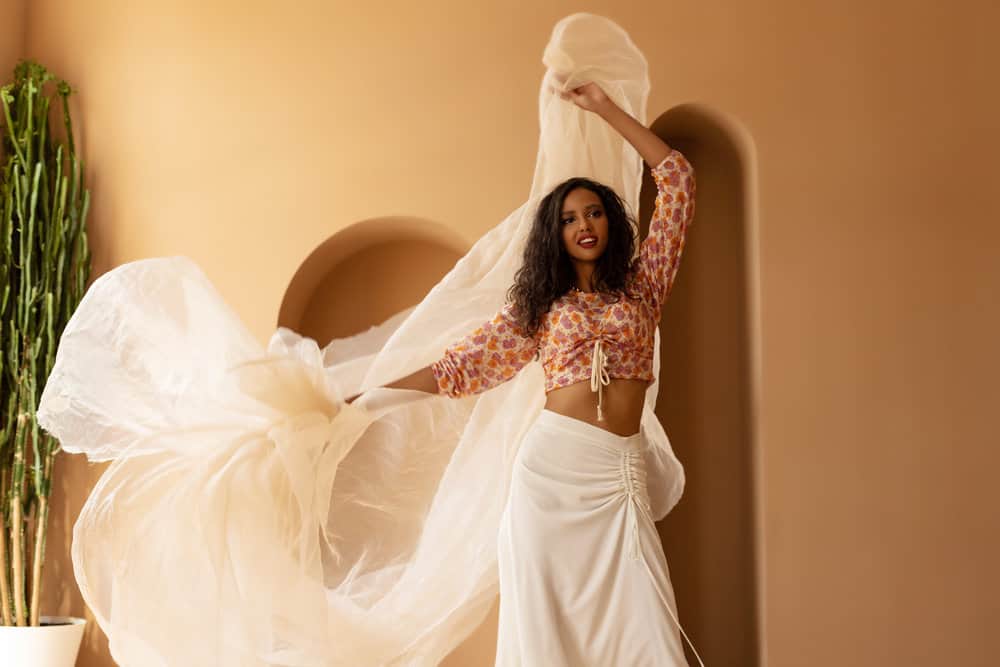 Try Aromatherapy
If you're new to Ayurvedic hair care, chances are you've never heard of using aromatherapy to grow your hair. But many women around the world credit it with helping them attain their hair length goals.
The way aromatherapy is thought to help is by bringing calmness to your mind and fostering positive emotions. In Ayurveda, it's believed that the mind is a powerful thing, so powerful that erasing negative thoughts and feelings with aromatherapy can theoretically change your hair for the better. 
Some of the best fragrances to incorporate into your aromatherapy routine include sandalwood, chamomile, and frankincense. However, you can choose whichever fragrances make you feel calm. 
One of the best ways to do aromatherapy at home is with a cold mist diffuser. It's a machine that dispenses your chosen fragrance in a cool mist.
You can set your diffuser by your desk at work, beside your bed as you wind down for the night, in your car during your morning commute, or in any other place that fits your routine. But the most important thing is to do aromatherapy regularly to keep you centered in this stressful world. 
Though there haven't been any official studies linking aromatherapy to enhanced hair growth, many swear by this mode of hair growth promotion.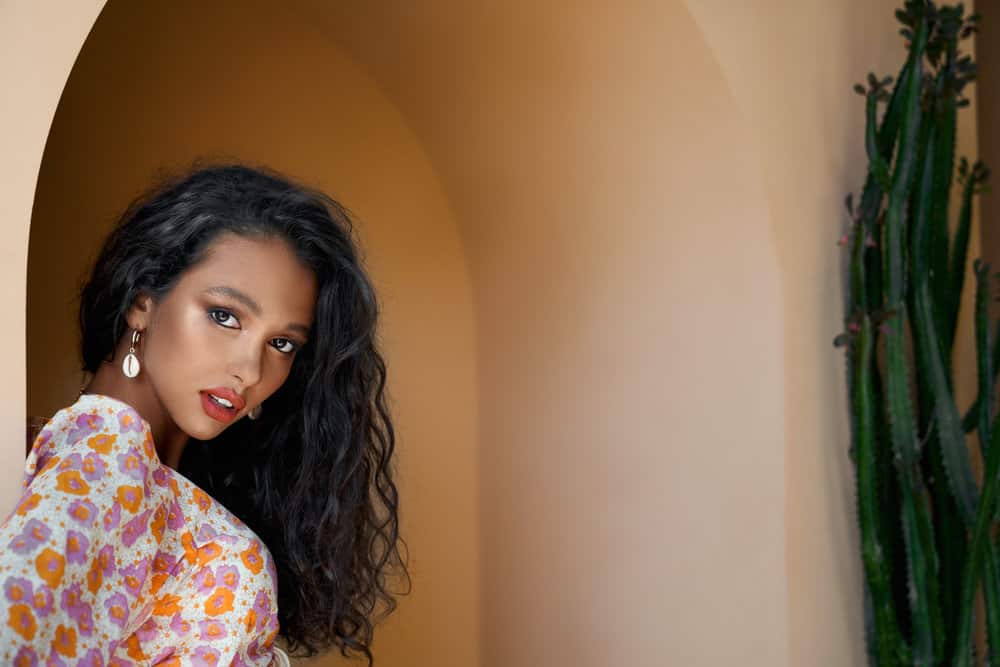 Get Your Ayurvedic Herbs
Herbs are really big in Ayurvedic hair care. There are countless herbs to choose from, and each of them has a special function with regard to hair growth.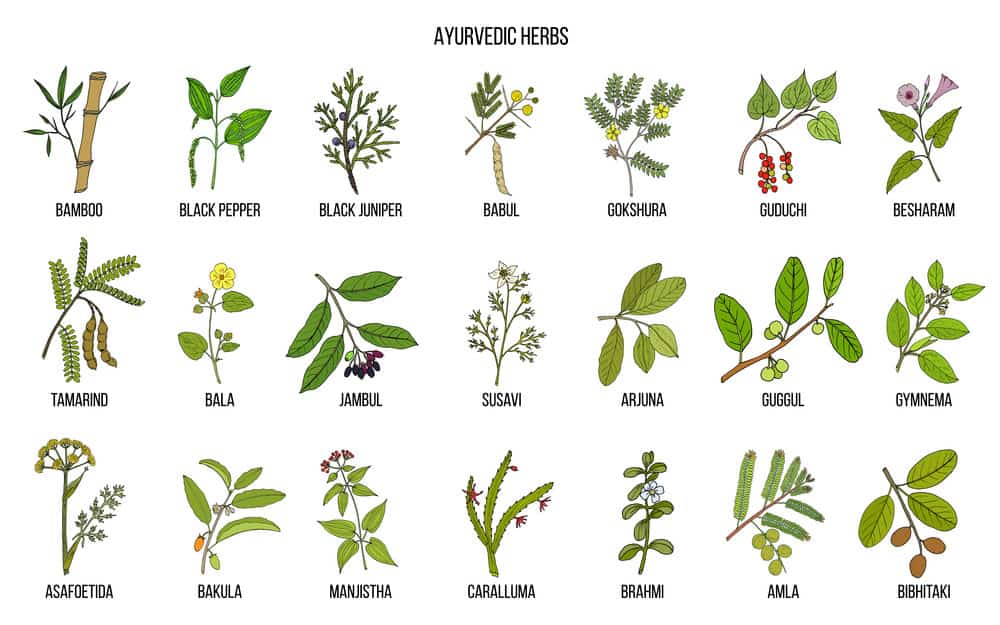 Keep reading to learn about some of the most popular Ayurvedic herbs to incorporate into your hair care routine:
Amla Herbs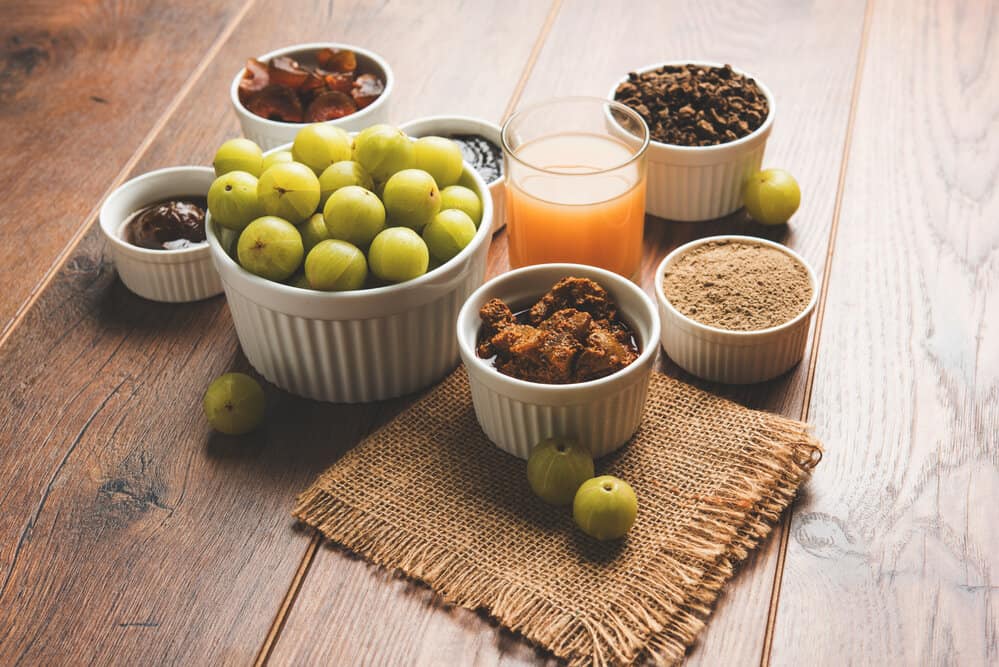 Amla is an herb that's chock full of antioxidants and is known to promote hair growth, reduce symptoms of dandruff, and soothe an irritated scalp. You can add amla to your daily smoothie or take the herb straight.
Related Article: Before and After Amla Oil Hair Growth Results
Moringa Ayurvedic Herbs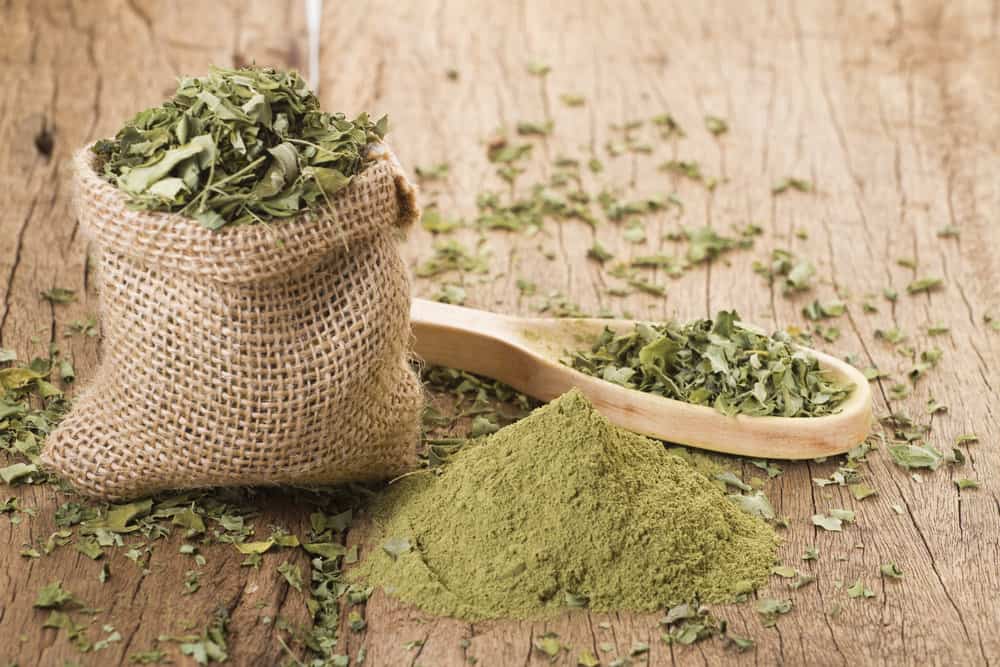 Moringa is a legume plant that is getting more and more attention today as a hair miracle. It's got antioxidants that shield your hair follicles from damage, which helps to support healthy hair growth.
In addition to that, moringa can soothe a problematic scalp and protect against scalp issues like dandruff. You can get moringa in the form of a supplement or at your health food store to get the benefits. 
Related Articles: Moringa Benefits for Hair
Brahmi Indian Herb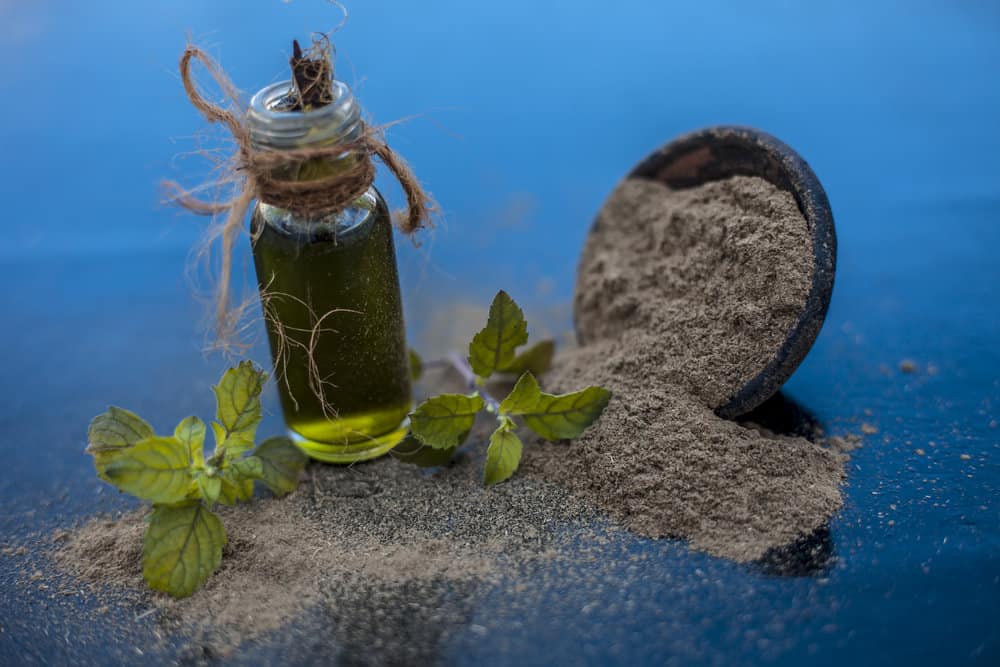 Brahmi is a well-known Indian herb that has been found to regrow hair in areas where it has thinned out. The herb is also a fantastic hair strengthener, which promotes length retention so that your existing hair won't break off as much as it would otherwise.
This is extremely important because no matter how fast your hair grows if it's breaking off at the same rate, you'll never see more length. To get the benefits of Brahmi, mix a couple of teaspoons of Brahmi powder with equal parts water.
Stir to mix, and then apply the paste directly to your scalp. Leave it to sit for about an hour, and then wash your hair with shampoo. 
Bhringraj Herbs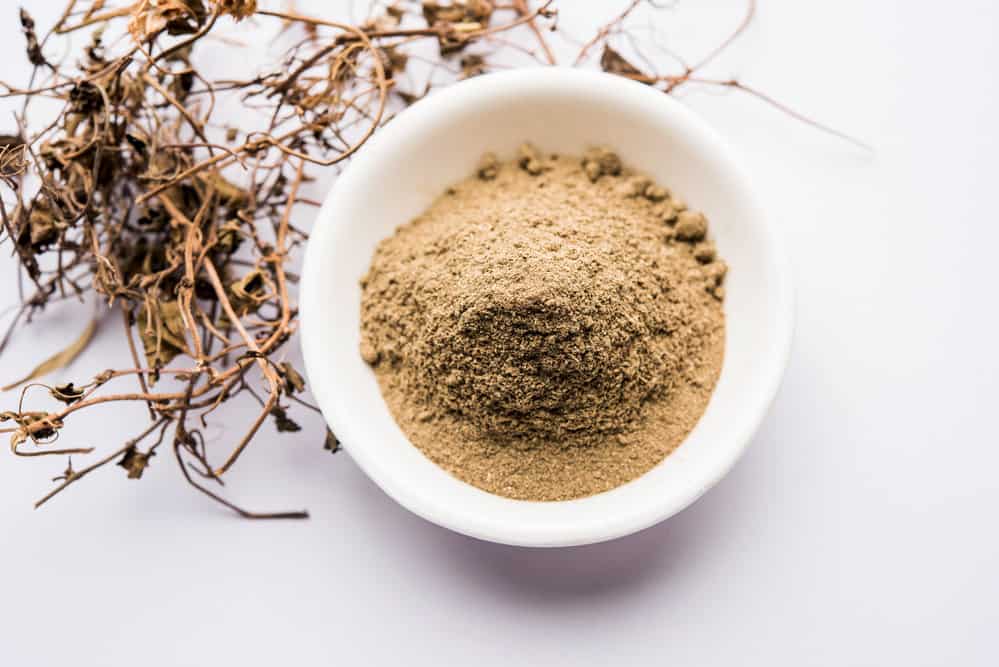 Bhringraj is an herb that contains various vitamins and minerals like calcium and iron. The herb is thought to increase hair growth by facilitating the flow of blood and nutrients to the scalp and hair follicles.
This increases your scalp's health and promotes hair growth. You can add it to a carrier oil and massage your scalp with it. 
Shikakai Ayurvedic Herbs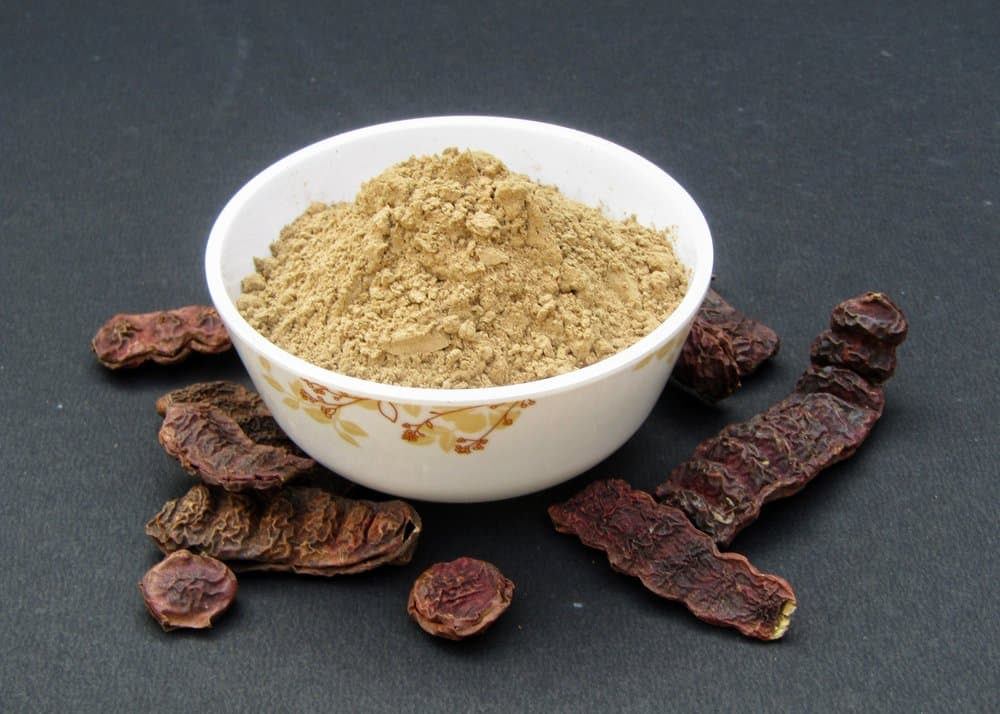 Shikakai is an herb that works mainly on your scalp to keep your hair healthy. If your scalp is problematic, this is the herb that's going to benefit you the most.
Shikakai is rich in vitamins C, A, D, E, and K. Vitamin C, in particular, aids in collagen production, which helps with the formation of keratin, a building block of our hair's structure.
Another thing that makes shikakai great is that it's a natural surfactant; you can wash your hair with it to get the benefits we mentioned.
To do that, you'll boil some shikakai powder with water using a 1:3 ratio and then use the resulting paste like you would your normal shampoo. You can also use shikakai as part of your oil massage – add some shikakai powder to a carrier oil and massage your scalp with it.
Related Article: How to Use Shikakai Powder for Hair Wash
Is Ayurvedic Hair Care for Curly Natural Hair?
For many curly girls and guys in America, it can feel like Ayurvedic hair care is a bit out there. It's easy to think that since Ayurveda originated in India thousands of years ago and is practiced mainly by Indians, it couldn't possibly apply to Black hair or curly hair in general.
Well, we're here to tell you that you can use Ayurvedic hair care and hair growth principles on your curls, waves, coils, and kinks.
Many of the techniques are designed to be used on straighter hair, but others are ideal for curly or wavy hair types and can be the key to unlocking your best hair, like scalp massages and hair oiling. 
And everyone, regardless of their hair type, can definitely benefit from managing stress, exercising regularly, and more. It's important to realize that everyone's hair is unique, and what works for one person may not work for another.
So, if you are interested in trying Ayurvedic hair care on your curls, it's a good idea to start with a single change and slowly incorporate more changes over time. That way, if your curls hate something, you'll be able to pinpoint the problem right away. 
Can Ayurveda Regrow Hair? 
If you've lost your hair and are looking to restart hair growth (i.e., "hair regrowth"), Ayurveda could theoretically help. But in reality, your chances of success depend on what caused your hair loss in the first place.
There are situations where getting enough exercise, prioritizing sleep, and babying your hair and scalp with oils and massages can stimulate hair growth. But there will also be situations where your hair loss is permanent.
In these cases, you should go to a dermatologist to get their opinion. 
When you go to the dermatologist, they will take a good look at your hair and scalp and give you a diagnosis. Depending on your diagnosis, they will instruct you on how to get your hair to grow again.
Depending on your specific hair situation, you may have to take certain medications or even have surgery to remedy the problem. 
Is Ayurvedic Hair Care for You? 
Ayurvedic hair care has something for everyone, and if you're ready to take on something new, it could certainly be beneficial for you.
You just have to be willing to do your research and DIY a couple of remedies here and there to get the benefits. We hope that you found all the information you needed in this article, and we wish you the best of luck!